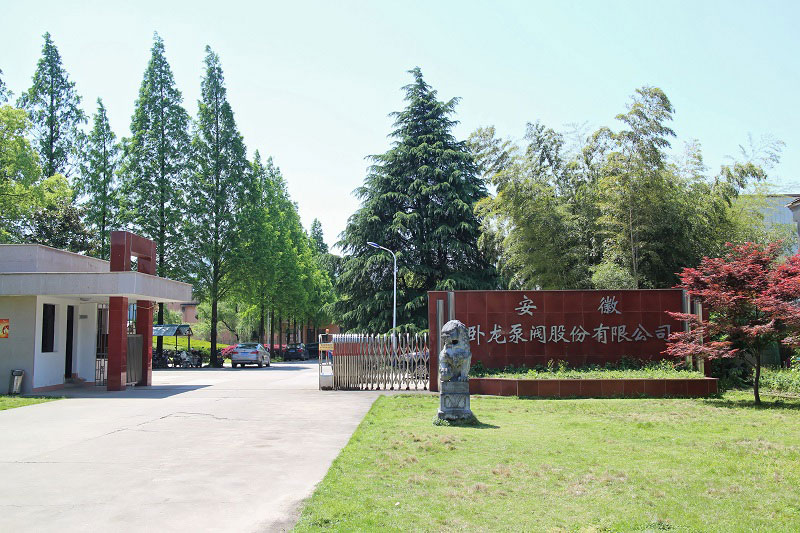 AnHui WoLong Pump & Valve limited liability company( the original wan nan fluorine plastics pump valve factory) to establish in 1985, be located in Maolin, Jing County,Anhui Province---the Famous Town in the south of Changjiang River with a long history,Scene of Wannan Incident. The beginning of the founded introduce into " the fluorine plastics alloy" patent material of Shanghai Organic Chemical Research Institute--Patent Material of Chinese Technologys Academy. Adopted that material to profession manufacturing the chemical industry pumps, valves and pipelines to bear the decay, is the enterprise of the earliest in the domestic adopts that material manufacturing the series products of such as pumps valves and pipelines...etc to bear the decay . The company gather the research, exploitation production and served in integral whole, adopt the advanced production craft, practise the strict quality control, own the abundant technique power, and the perfect after-sales service, was appraised " the star business enterprise" of Anhui province. We possess 420 employees,120 technicians with senior & medium title,Covering the area of 67,000 Sq.m、green area of 18,000 Sq.m,building area of 25,000 Sq.m,fixed assets of RMB80 million. Our leading products are for fluorine plastic alloy,such as magnetic pump、centrifugal pump、hydraulic pump、suction pump、mortar pump、valve、pipe、stadia lens,etc. The company have been set up the whole system of collecting information from market、designing new product、producing and make、detecting to vendition meshwork and after-sales service etc.
  Our company as Local research college to support, pay attention to technology progress and devotion, set up investigation-center wholly, exploit new product constantly, advance the technology content of product , farthest satisfy need of customers.Now we have developt such as involved in more than 1,000 specifications and 12 anticorrosive series。They are widely applied for chemical、rare earths、pesticide、petroleum、electroplating、metallurgy、electronics,which are in great demand in 30 cities and provinces,exported to Southeast Asia and Europe and so on. "Magnetic Driving Pump for Fluorine Plastic Alloy", was awarded the prize from 《Excellent Fruit of Technological Development》by State Economic in March.1988.and Wolong brand CQB catena of magnetic force pumps on "Seven & Five" Countrywide Star Fire Plan Harvest Expo obtained gold-award
   Xuzhou Filiale is in order to affording convenient and fast service for spacious client better to set up the window of sold and service center. It wholly sell Wolong brand the fluorine plastics alloy pumps、Valve、pipeline etc. product of Parent Company produce. The company use Principle of "Technology and technology innovation, trustworthiness practicality, expand enterprising", and principia of "Quality First,Customer Paramount", afford high quality efficient product and the contentest service for spacious customers with all sincerity. Cordially welcome spacious new and old customers to presence and patronage.